Where did the name DaveBradleyLifestyle come from?
It started when Dave moved with his family from Auckland, New Zealand to Toledo, Ohio, USA in 2008.
Dave has a large group of entrepreneurs which had been developed there and needed a way to stay in touch with them using technology, so the e-magazine DaveBradleyLifestyle was started.
Around that time Facebook had become a better way of communication.
DaveBradleyLifestyle had stuck and became the brand name, but it had gone from it's basic form of conceptual idea to incorporating all aspects of a successful, as Dave likes to call it, "A style of life" and how to achieve that.
We live or die by our lifestyle choices and habits and it offers support and opportunities to achieve your own designer lifestyle, made to measure, broken down into the areas of:
*Health – Your no.1 Asset
*Money – It's not what you make it's what you keep after what you have spent
*Family – Comes first
*Faith – The wrong thing to be wrong about
*Work – Make a life not a living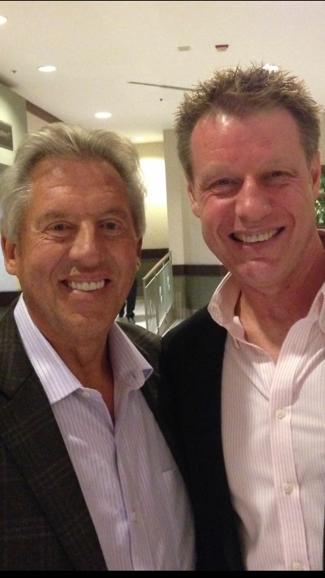 Who is Dave Bradley?
*I believe in God and live the Lifestyle
*No.1- Be yourself
No.2- fight and scrap and work hard and smart
No.3- don't listen to all those with pieces of paper and fancy labels and the 5/6/7 point plans to winning.
*It's my 32nd year in performance based income activity in online direct sales
*Born and raised in Manchester, England
England u15, 2 Wembley appearances
Spent 4 years at Manchester United 16-20
2 years at Doncaster Rovers
1 year at Bury FC
3 years at Northwich FC, 2 Wembley games but missed both to a second broken leg and taking a position in New Zealand
*I left England as a footballer⚽ at 26 to take up a player/coach position in New Zealand
*Went as a player to South Africa
*Went back to New Zealand again as a player/coach, still only 28
*Two years later I quit football ⚽
*Why?
*I had been introduced to some business entrepreneurs and realised I needed to do something else for my future and I was better suited to being myself and I didn't like being told what to do
*After amazing success building teams of thousands across several countries, including, New Zealand (I was now a citizen and lived there 22 years) South Africa, Australia and England
*I was asked to speak, on the same platform as President George Bush Snr
*I had a billionaire speak at my team event in Auckland, New Zealand
*I moved to my fourth country, USA, with my wife who is American
*I co wrote a book. (Build Your Team Build Your Dream – Foreword by Zig Ziglar's daughter Julie Ziglar Norman)
*Spent years being a hands on Dad with our 2 girls, now 18 & 15, my son lives in Slovakia
*At 60 years of age I ran my fourth marathon in Toledo 2018 (my last one in Auckland, NZ 12 years previous) 
*I just keep being me, taking risks, believing in myself, not compromising on my beliefs, trusting God
*Refusing to go back to where I had already got away from to retain my freedom
*It's 2020
*After a lifetime of being fit, I use a Nutraceutical, Plant Based brand product
*I aim to Inspire anyone who knows me and works with me with my attitude, mentality and positive outlook as a mentor and coach
*1- be yourself over everything
*2- run , fight, scrap and sweat every day
IT NEVER GET'S EASIER, YOU JUST GET BETTER
*3- you must have courage to stand alone with your instincts and be judged.
*Ignore all the noise from those who haven't fought the fight 🙏🏻
*Don't listen to anyone who makes $50,000 a year tell you that you can't make $250,000 a year
*Finally
Do not worry about what anyone thinks….
Be a Thinker. When you learn how to think then you can be taught how to think correctly.
Wouldn't change a thing, probably would have dreamed bigger and gone faster in the beginning of my business life.
It Starts With You: 
To change your life, you have to change how you think.
Personal Finances and Money:
The minute we are born, we are free. The minute we sign a loan or debt obligation, we are no longer free. Then we spend the rest of our lives trying to pay it off to get free again.
Personal Goals and a Plan of Action: 
You may know what you want, but do you know how to get there? Do you have the correct vehicle? Is what you are currently doing going to help you achieve it in the time frame you have in mind?
Personal Fitness and Lifestyle: Your health is your No. 1 asset. What good is freedom if you are too unhealthy to enjoy it?